3D Manufacturing
FARO provides a full portfolio of turnkey, 3D measurement solutions for actionable manual and automated inspection of any part, component or final assembly to streamline and maximize efficiencies across the manufacturing process.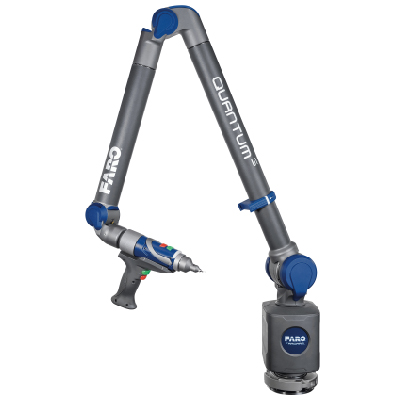 Quantum
Portable Coordinate Measuring Machine
The FARO Quantum FaroArm is the most innovative portable coordinate measuring machine (PCMM). Quantum FaroArm with FARO 8-Axis system is the world's only eight-axis portable metrology solution. Quantum is the first Arm to meet the new and most rigorous ISO 10360-12:2016 international measurement quality standard for articulated arms.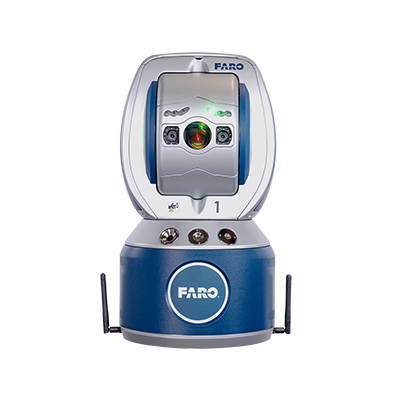 Vantage
Laser Tracker
With superior accuracy, exceptional portability and outstanding ruggedness, Vantage Laser Trackers make large-scale 3D measurement easy. Vantage Laser Trackers feature FARO's patent-pending ActiveSeek™ has capability to quickly sync up the user and the tracker. The Vantage series also includes FARO's unique RemoteControls™ workflow, which allows a single user to control functions such as live video feed and tracker movements with a mobile phone or tablet, thus increasing mobility and ease of use. The VantageS is intended for short-to-long range measurement applications of up to 80 meters, while the VantageE supports short-to-medium range applications of up to 35 meters.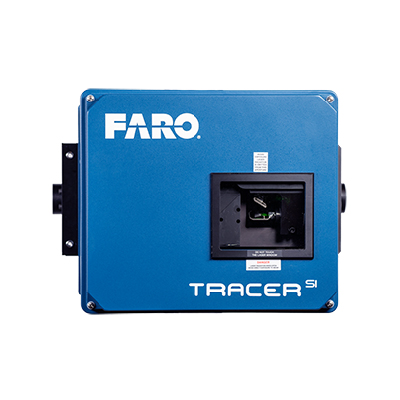 Tracer
Laser Projector
The FARO Tracer Laser Projector accurately projects a laser line onto a surface or object, providing a virtual template which operators and assemblers use to quickly and accurately position components with absolute confidence. The laser template is created using a 3D CAD model which enables the system to visually project a laser outline of parts, artifacts, or areas of interest. The result is a virtual and collaborative 3D template to streamline a wide range of assembly and production applications.
CAM2
The World's Smartest 3D Measurement Platform
FARO CAM2 is the world's smartest 3D measurement software platform. Designed with the user in mind, it offers the best integrated FARO hardware experience and ensures that any operators can quickly and easily accomplish their measurement tasks and capture actionable data through its intuitive user interface and image-guided, automated measurement workflows.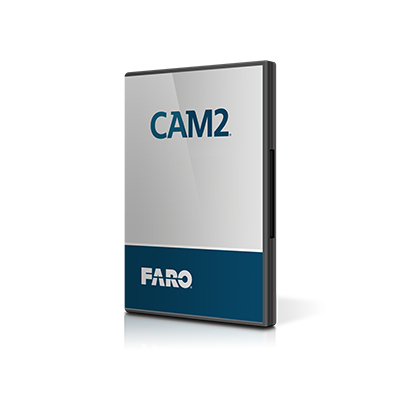 BuildIT Metrology
The Most Intuitive and Efficient Software for Scan Data Processing and Registration
BuildIT Metrology by FARO® is the industry's leading metrology software platform for alignment, inspection, and build applications. BuildIT delivers accurate management of all dimensional validation processes throughout the manufacturing lifecycle. BuildIT Metrology includes best-in-class features such as device bundling and real-time visual feedback in a streamlined user interface, allowing users to position parts for high-precision assembly and alignment applications.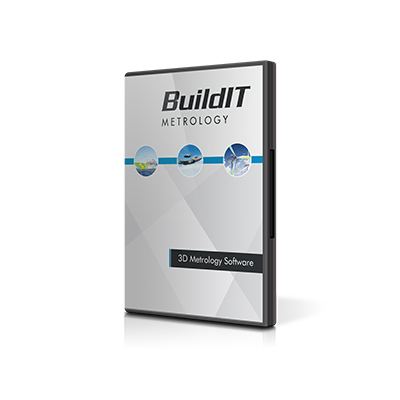 BuildIT Projector
All-In-One Software to Plan, Generate & Operate Laser Templating & Verification Workflows
BuildIT Projector by FARO® is the world's most complete Imaging Laser Projector software. Built on the popular BuildIT Metrology platform that has been serving manufacturers for over 20 years, BuildIT Projector features a modern and intuitive interface to generate, plan, and operate imaging laser projection and verification workflows. BuildIT Projector enables the powerful and industry-unique features of the FARO TracerSI Imaging Laser Projector, including In-Process Verification and Feature-Based Alignment. These features make the TracerSI the world's only all-in-one solution for laser-assisted templating and verification.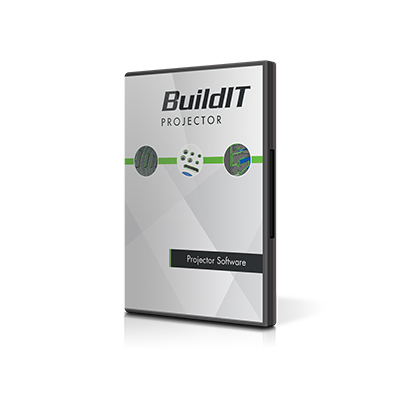 Visual Inspect
FARO inspection solutions for streamlining manufacturing processes
FARO Visual Inspect is a powerful mobile solution to control production processes. It allows for intuitive viewing as well as the use of complex 3D data of parts and assemblies and additional information such as process and workflow details on an iPad.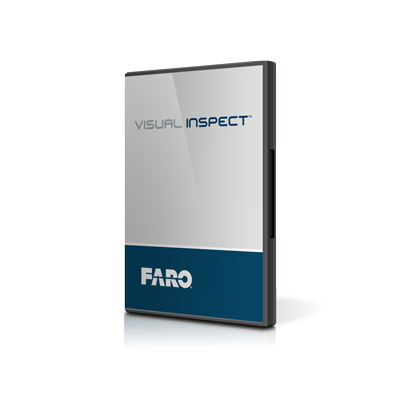 Special/Combined Solutions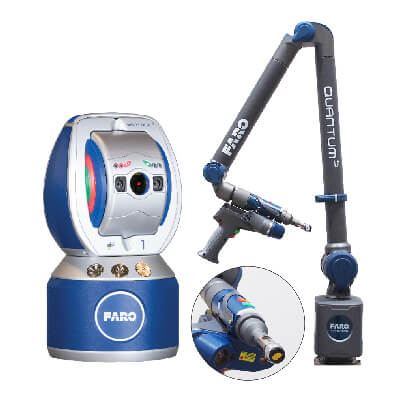 Super 6Dof TrackArm
The Most Versatile Portable 3D Measurement System
The FARO Super 6DoF TrackArm is the most versatile portable 3D measurement system that brings together the latest advancements in FARO's 3D measurement technology to deliver a solution that allows flexibility, ease of use and uncompromised accuracy for your most demanding 3D measurement needs. The system combines the long range and high accuracy capabilities of FARO's Laser Tracker with the flexibility and consistency of the FaroArm® and/or ScanArm®.