Focus Swift
The Focus Swift is the first fully integrated indoor 3D mobile mapping solution and is ideal for users who want to ensure the fastest and most accurate scans.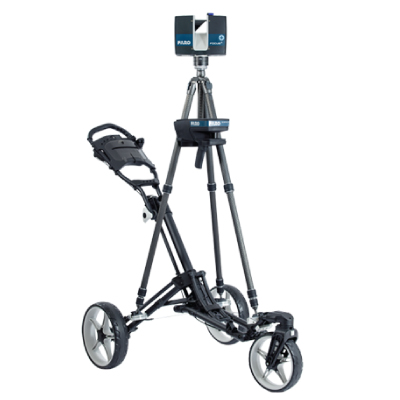 Focus Swift
Indoor 3D mobile mapping solution
The Focus Swift is the first fully integrated indoor mobile mapping solution and is designed to accomplish large-area as-built capturing tasks with minimal time and effort. It is an innovative product that delivers better data faster and provides the most accurate measurements wherever needed. As its name suggests, Swift is fast. Depending on accuracy requirements, the innovative device is capable of taking mobile scans of large complex areas up to 10 times faster than traditional static scans. Users can also directly import in any CAD system with 3D point cloud capabilities while simplifying their modeling with automated processes and optimizing their scan to BIM workflow. Lightweight and portable, Swift is ideal for indoor scans of factories, office buildings, hospitals, and retail shops. Its intuitive, easy-to-use functionality combines the best of a FARO Focus Laser Scanner with FARO's ScanPlan 2D mapper and revolutionary SCENE mobile laser scanning software.
With the ScanPlan™ FARO® combines speed and precision and many more features to streamline everyday 2D workflows. FARO ScanPlan, an innovative, handheld device that enables rapid measurement and documentation of building floor plans in 2D. Simply walk through the building at normal speed and point the ScanPlan at the walls. While walking, the floor plan is created in real-time on a smartphone (Android or iPhone). Turn 2D maps into complete floor plans by exporting the ScanPlan captured data into a DXF file or use the FARO Zone 2D diagramming software.