FARO Zone 2D/3D
FARO Zone is an ideal solution for professionals in law enforcement, forensic investigation, the fire service, security, insurance, and fire protection engineering. Now, everyone can produce stunning visuals with precise 2D and 3D diagrams, accurate analysis, and compelling animations and videos.
Zone 2D
Accurate 2D diagrams for law enforcement, the fire service, and insurance
FARO Zone 2D is an innovative new software application for creating 2D scene diagrams, such as diagrams for state crash reports, crime scene investigation, and pre-incident plans. Its intuitive user interface, with keyboard shortcuts, is designed for all public safety professionals who want to create accurate diagrams in minutes.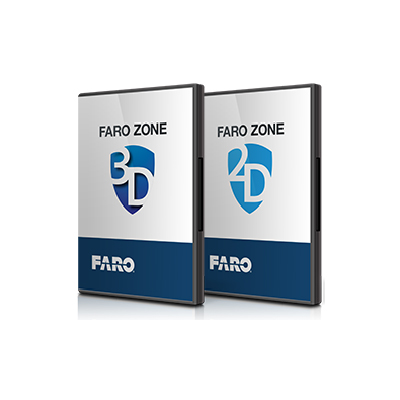 Zone 3D
Easier, Faster, and Smarter Scene Reconstruction
When lives are involved, you must have the best tools. As an investigator or security professional, you are under pressure to provide accurate and easy to interpret 3D scene documentation for court or pre-incident intelligence. FARO Zone 3D makes this part of your job painless with smart tools that are created for capturing a scene before or after an incident. Use measurements from many different sources to analyze the scene, create accurate 2D and 3D diagrams, present compelling walk-throughs and animations. Being prepared was never this easy.