Construction BIM
FARO provides 3D solutions for as-built data capturing and 3D visualization of architecture, engineering and construction projects that allow AEC professionals to quickly and accurately extract desired 2D and 3D documentation and deliverables.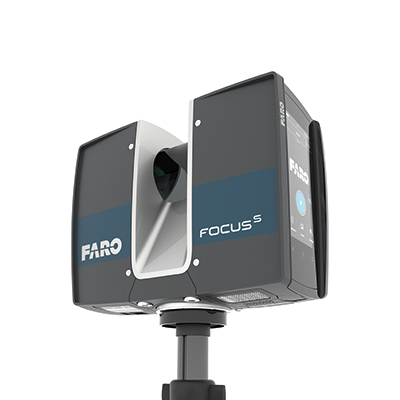 Focus
3D Laser Scanner
FARO Focus Laser Scanners are specifically designed for both indoor and outdoor measurements in industries such as Architecture, Engineering, Construction, Public Safety and Forensics or Product Design. All devices capture real world information used in the digital world to analyze, collaborate and execute decisions to improve and maintain the overall project and product quality.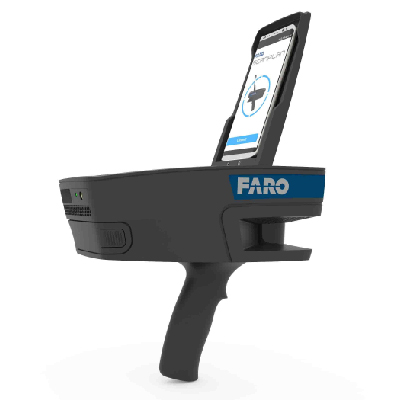 ScanPlan
Handheld, 2D Mapping Solution Captures Floor Plans in Real Time
With the ScanPlan™ FARO® combines speed and precision and many more features to streamline everyday 2D workflows. FARO ScanPlan, an innovative, handheld device that enables rapid measurement and documentation of building floor plans in 2D. Simply walk through the building at normal speed and point the ScanPlan at the walls. While walking, the floor plan is created in real-time on a smartphone (Android or iPhone). Turn 2D maps into complete floor plans by exporting the ScanPlan captured data into a DXF file or use the FARO Zone 2D diagramming software.
SCENE
The Most Intuitive and Efficient Software for Scan Data Processing and Registration
FARO® SCENE software is specifically designed for all Focus and third-party laser scanners. Process and manage scan data efficiently and easily by using real time, on-site registration, automatic object recognition, scan registration, and positioning. Generate high-quality data in full colour quickly and conveniently by incorporating images from automated targetless and target-based scan positioning.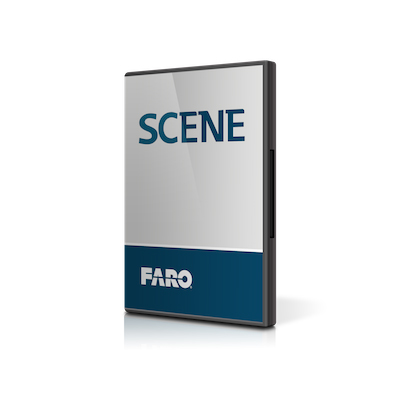 BuildIT Construction
Complete Solution for Continuous Construction Verification
Construction sites are becoming remote factories in need of build and verify solutions. Historically, the tolerance level for scrap and rework has been very high because it is considered a part of the normal business – until now. FARO® introduces BuildIT Construction, the first fully integrated building lifecycle Quality Assurance (QA) and Quality Control (QC) management tool empowering construction professionals to continuously evaluate projects with real time comparisons against CAD designs using 3D scan data.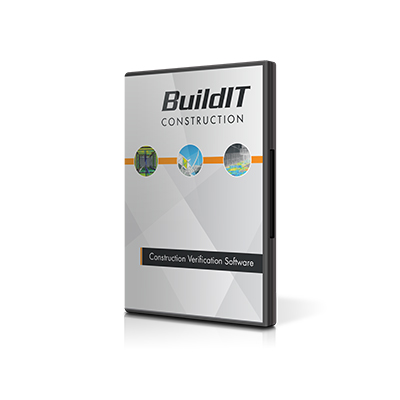 AsBuilt Modeler
The Most Direct Path from Reality into Any Design System
FARO® As-Built™ Modeler is a software tool that enables AEC professionals to extract building information, such as CAD and BIM geometry, to be used from 3D data into any CAD system, even if it does not support point cloud data. It allows users to display, manage and evaluate point cloud projects of unlimited size, independently from its source. Overall design productivity is greatly accelerated by using user friendly tooling to apply measurements, extract highly accurate CAD models and create photo realistic renderings.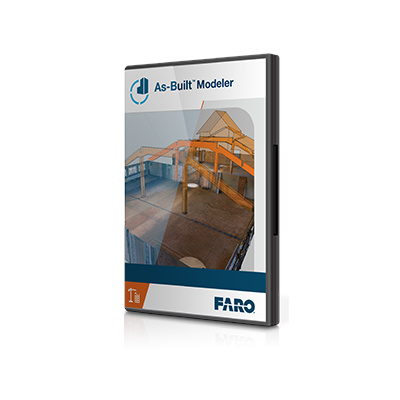 VirtuSurv
Evaluate laser scan data with or without CAD
VirtuSurv is FARO's standalone software for working with highly visual laser scan data. The program supports the import, export and display of numerous structured scan data formats and has interfaces for Windows based programs as well as various CAD and BIM packages. This flexible platform makes the use of laser scans extremely easy. Take accurate measurements within seconds.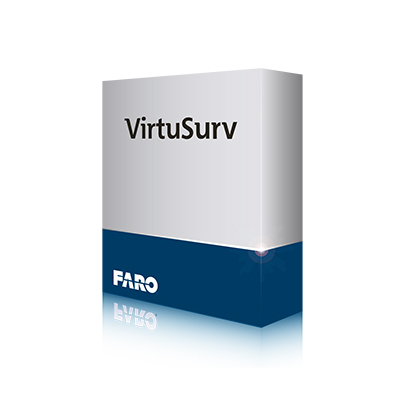 Zone 2D
Accurate 2D diagrams for law enforcement, the fire service, and insurance.
FARO Zone 2D is an innovative new software application for creating 2D scene diagrams, such as diagrams for state crash reports, crime scene investigation, and pre-incident plans. Its intuitive user interface, with keyboard shortcuts, is designed for all public safety professionals who want to create accurate diagrams in minutes.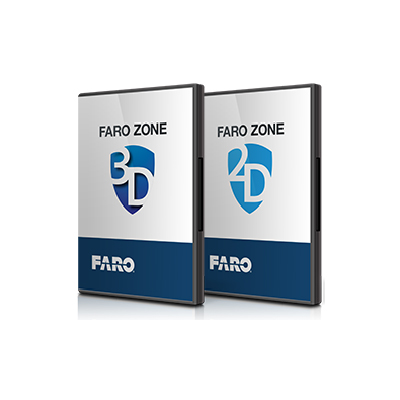 AsBuilt for AutoCAD Software
Versatile Reality to CAD Solutions
FARO® As-Built for AutoCAD Software offers all the functionality that AEC professionals need to evaluate 3D laser scanner data directly in AutoCAD with the highest precision. This software extends AutoCAD tooling for point cloud modeling and analysis, photogrammetry processing, total station control and data evaluation captured from a variety of mobile mapping systems and handheld laser scanners. A high level of automation efficiently creates 2D plans and 3D models for BIM purposes.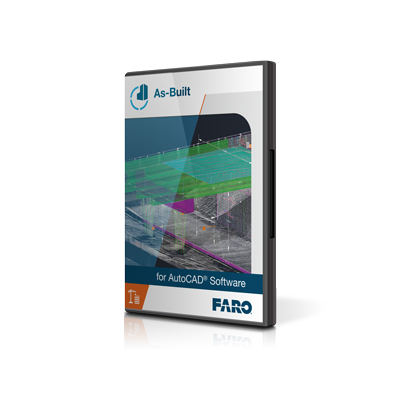 AsBuilt for Autodesk Revit
Creating Efficiencies in Scan Data Extraction for BIM
FARO As-Built for Autodesk Revit provides quick and intuitive workflows for processing 3D laser scan data directly into Autodesk Revit using Revit objects and BIM models. It is the perfect complement for Revit users working with large point clouds and integrates seamlessly with the familiar Revit user interface. It features a wide range of evaluation tools for 3D laser scan data with customized commands for modeling and detailing BIM elements.