Focus Series
FARO Focus Laser Scanners are specifically designed for both indoor and outdoor measurements in industries such as Architecture, Engineering, Construction, Public Safety and Forensics or Product Design. All devices capture real world information used in the digital world to analyze, collaborate and execute decisions to improve and maintain the overall project and product quality.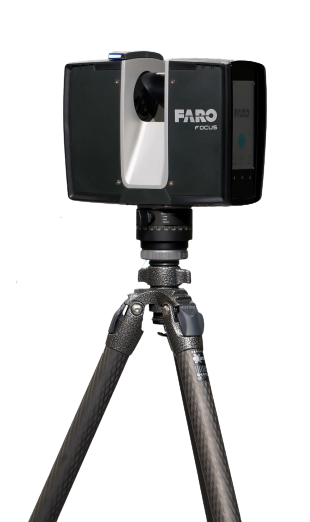 Focus Premium
3D Laser Scanner
Building on FARO's history of accuracy and reliability, the new FARO® Focus Premium Laser Scanner is the fastest, most accurate and most data-sharing-enabled scanner on the market to date, featuring entirely new components with a proven design.
Focus Premium provides exceptional capturing efficiency, data quality and accuracy for professional applications across the construction, public safety, operations & maintenance and manufacturing markets, while offering data quality at faster scan speeds (up to 1 minute per scan) reducing onsite scanning time by up to 50%. Meanwhile, faster loading and system response yields greater data management efficiency when paired with the new FARO Stream mobile app and uploaded to the new FARO Sphere cloud-based collaboration platform.
Top features include: up to 350m scanning range (leading to superior area coverage per scan position), smartphone-enabled remote control capabilities, (limited only by the range of a Wi-Fi network) and improved wireless workflow with more stable and faster Wi-Fi operation.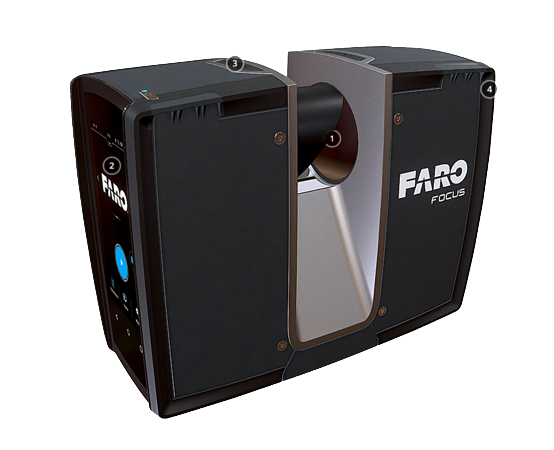 Focus Core
3D Laser Scanner
The FARO® Focus Core Laser Scanner is the latest release in the company's reality-capture device portfolio.
Focus Core provides exceptional capturing efficiency, data quality and accuracy for professional applications, with scan speeds of less than one minute per scan. Features include up to a 70-meter scanning range, smartphone-enabled remote-control capabilities, and an improved and faster Wi-Fi wireless workflow.
When combined with an optional subscription to the FARO Stream mobile app, Core users will benefit from real-time, on-site pre-registration, which enables faster project completion and reduces scan rework. Focus Core is also compatible with FARO Sphere, the company's cloud-based SaaS platform, which enables global collaboration, fast delivery of as-built construction data, and the ability to make better informed decisions in less time.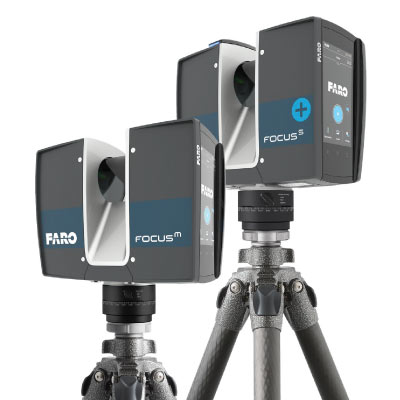 Focus M and S, Focus Plus S
3D Laser Scanner
The 360˚ Laser Scanner FocusS offers advanced functionality. In addition to increased distance, angular accuracy, and range, the FocusS scanners' on-site compensation function ensures high-quality measurements, while external accessory bays and HDR functionality make the scanner extremely flexible. With scanning range in radius of 70m, 150m and 350m Focus series can handle most of scanning challenges.
With special Focus S Automation series you can perform scaning from moving vehicles such as cars and drones.
In combination with Faro SCENE software, Focus represents an extremely powerful scanning and evaluations system.