Quantum & ScanArm Series
For more than 35 years, FARO has designed, developed and delivered the most trusted metrology arm technology in the market. FARO is recognized as the world's most innovative portable CMM manufacturer. The 8-Axis Quantum FaroArm® V2 and ScanArm deliver the best in class, as the world's only 8-Axis 3D measuring arm solution, with available non-contact laser scanning capabilities.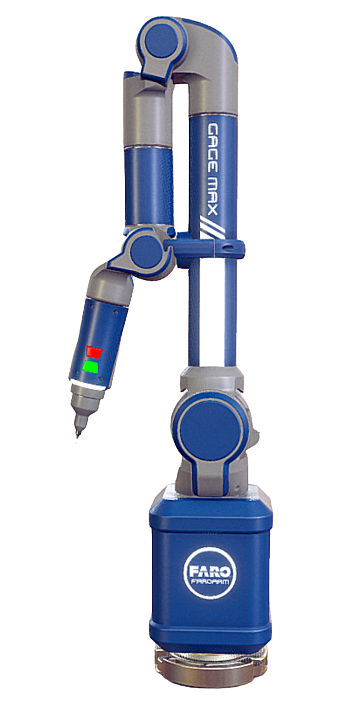 Gage Max FaroArm
The most accurate and affordable portable measurement arm
Performing inspections with traditional hand tools is time-consuming and creates clutter on the shop floor. The Gage Max FaroArm transforms the process, allowing machine shops and small production lines to meet even the most demanding quality specifications with one efficient, sleek, rugged coordinate measuring machine (CMM). The Gage Max FaroArm portable CMM sets up in seconds and delivers precision measurements for quick comparison against nominal CAD data. 
The Gage Max sets a new industry benchmark in compact performance and affordability, extending FARO's tradition of maximum measurement accuracy, consistency, and reliability in every working environment.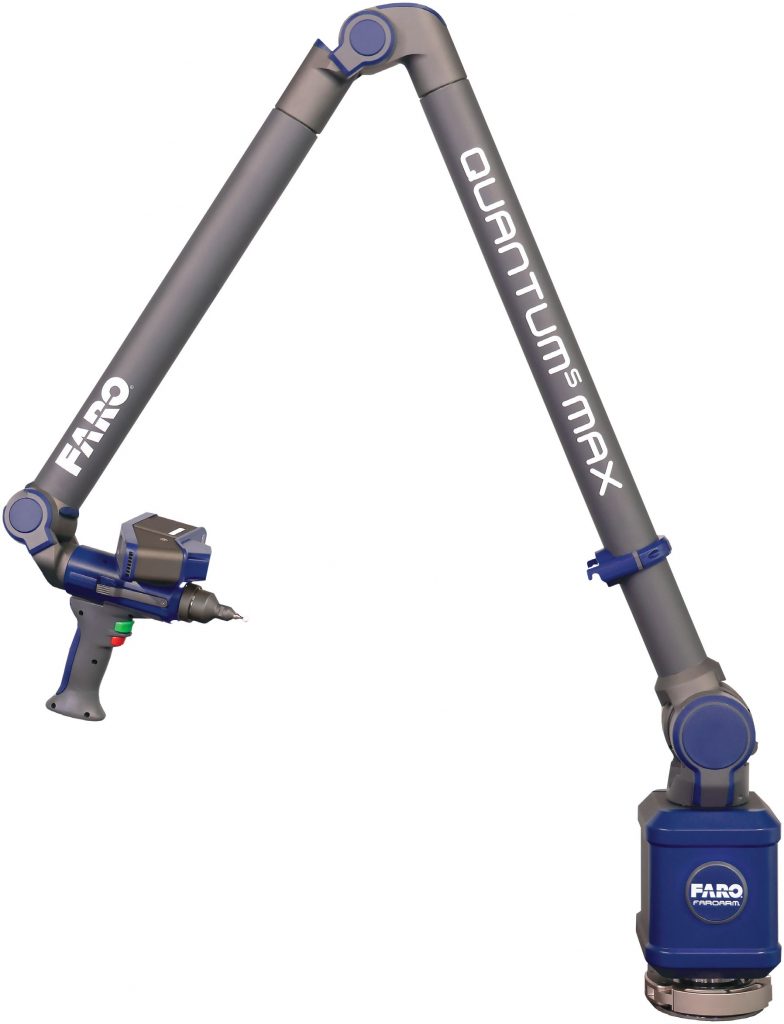 QuantumS Max
High End Portable Coordinate Measuring Machine
This flagship arm has set the industry performance bar high and brings measurement consistency to every working environment. Manufacturers rely on the QuantumS Max FaroArm to stay ahead of their competitors through better quality assurance and customer confidence.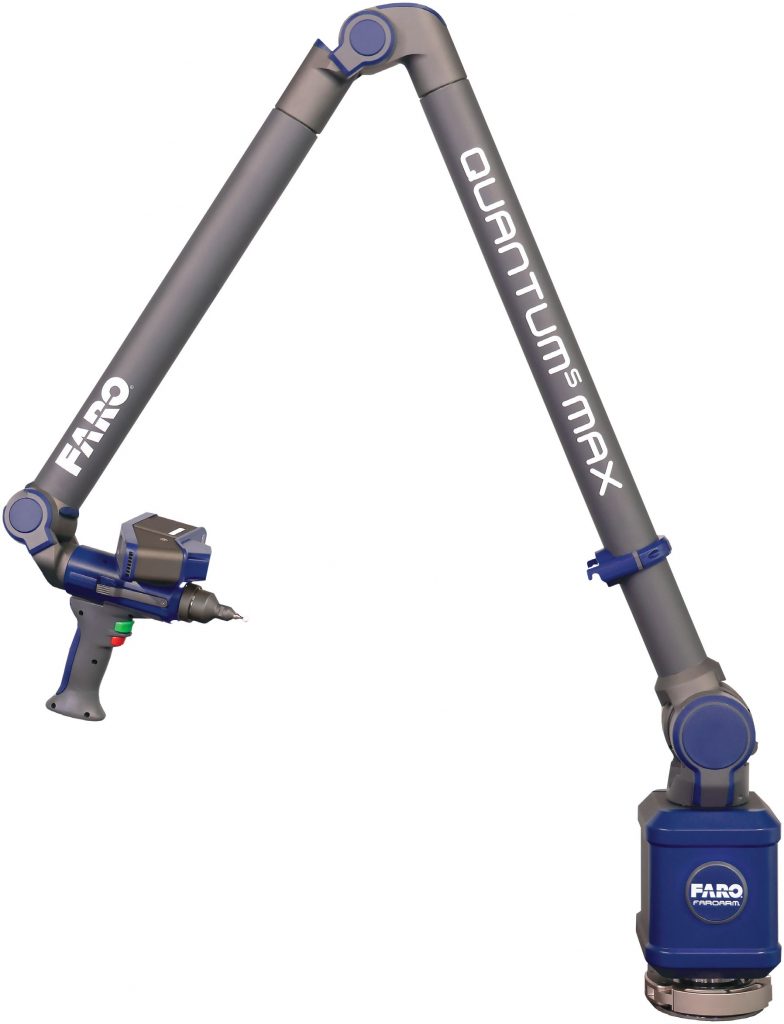 QuantumM Max
Best Price/Performance Ratio Portable Coordinate Measuring Machine
This portable CMM is the standard for robust, reliable factory inspection. With an excellent price/performance ratio, the QuantumM Max FaroArm extends manufacturing performance through high-end quality inspection technology.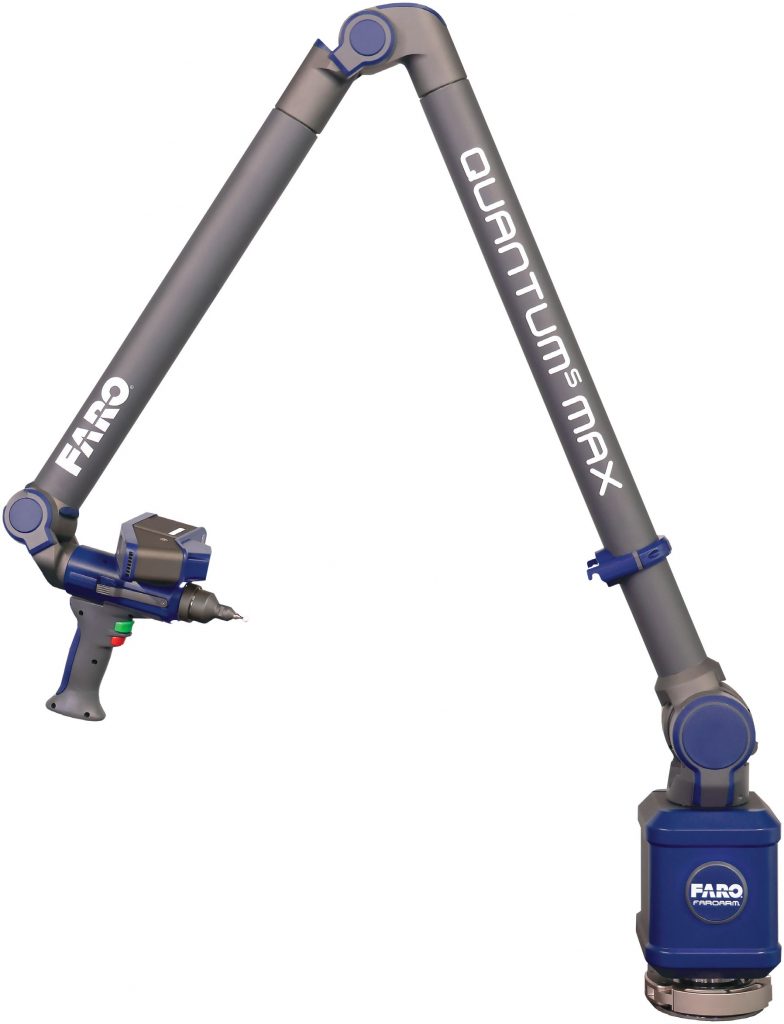 QuantumE Max
Entry Level Portable Coordinate Measuring Machine
Reliable and cost-effective, this portable CMM gives manufacturers full confidence in their quality assurance processes and ensures high-quality production.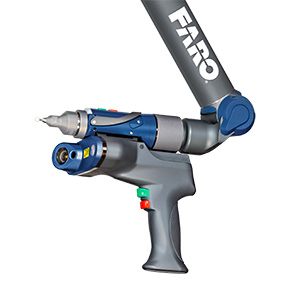 FAROBlu
Laser Line Probes
Designed to meet a variety of small and medium-sized measurement needs, the LLPs—xR, xP and xS— ensure that users are no longer forced to choose between speed, accuracy, or resolution. Each LLP is enhanced with FARO CLR (Continuous Light Rectification) technology, which provides users the highest quality scan data on dark, translucent, and reflective surfaces, eliminating the need for sprays, time-consuming surface preparation, and cleanup while avoiding finished product contamination.
The new FARO LLP family features:
xR: Suited for high-precision tasks or areas on a part with tight tolerances to capture data with up to 30% better accuracy and resolution


xP: Offers a balance of the xR for resolution and the xS for speed so coverage and accuracy blend together for overall productivity


xS: Best for large parts or expansive surface areas when data collection speed is top priority —extra‑wide laser stripe delivers double the coverage in a single pass, allowing users to collect data over 65% faster
FARO 8-Axis System

Comprehensive solution FARO 8-AXIS FaroArm system compatible with Quantum FaroArm, Quantum ScanArm and Design ScanArm is a complete rotary axis (eighth axis) with mounting plate for easy scanning and measurements regardless of the position of the measuring arm. The extended reach of the system with a rotation function allows the user to scan, measure and digitize small and large scan objects with a single arm position (resulting in up to 40% faster process compared to a standard 7-axis system). Synchronization does not require the subsequent registration of scanned data, which in turn simplifies and speeds up post-processing.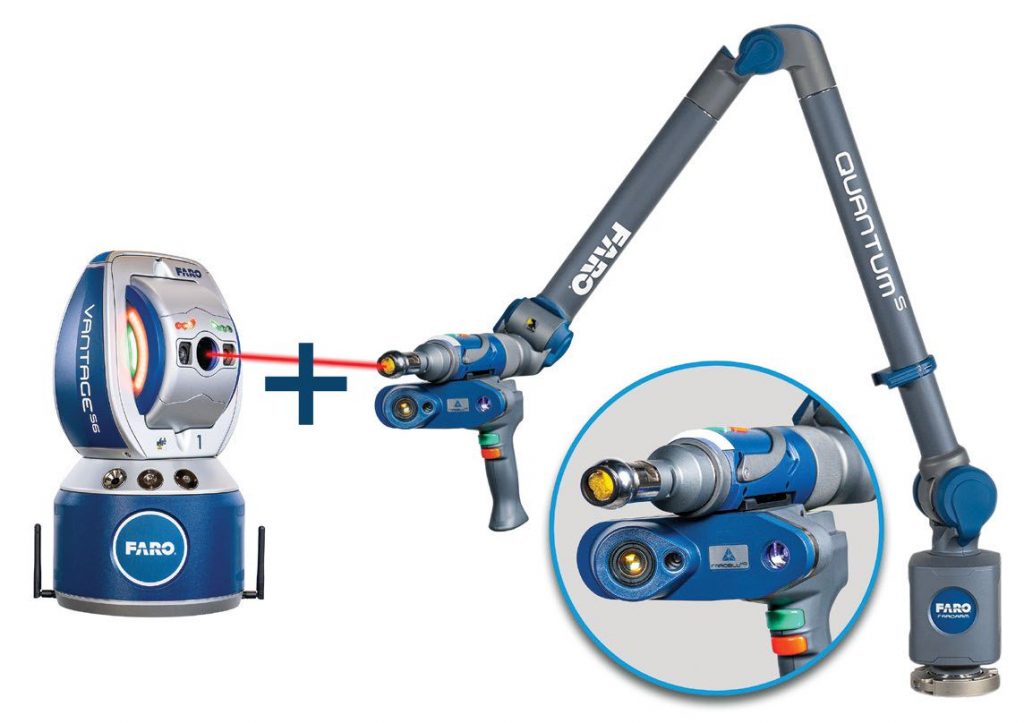 Super 6Dof TrackArm
The Most Versatile Portable 3D Measurement System
The FARO Super 6DoF TrackArm is the most versatile portable 3D measurement system that brings together the latest advancements in FARO's 3D measurement technology to deliver a solution that allows flexibility, ease of use and uncompromised accuracy for your most demanding 3D measurement needs. The system combines the long range and high accuracy capabilities of FARO's Laser Tracker with the flexibility and consistency of the FaroArm® and/or ScanArm®.